Kick-start an interactive, thriving question and answer community and make your new site look busy with WP-Answers WordPress Plugin.
7 Great Features:
Complete Question & Answer System
In-built Social network sharing for Viral Growth
… and much more!
WPEka Club members can Grab this Plugin for Free!!
Grab this deal and much more today for just $47 (DealClub $22)
Creating a Question-Answer website is easy
WP-Answers can be used to create a niche-based Q&A community. You can input keywords that are relevant to your niche website and extract all questions and answers related to those keywords from Yahoo answers. You don't need to restrict your site to those questions only – users can register on your site as well and ask questions.
There is plenty you can do with this plugin – invite niche experts to answer questions on your site, announce rewards for users who answer questions or charge a fee for posting a question.
Features
1. Includes a default Responsive WP-Answers theme
WP-Answers includes a default Responsive theme, that adapts to any screen size and looks great on desktops, tablets and mobile phones. You can also use it with any other theme of your choice. It is compatible with all WordPress themes.
2. Auto-Generated Content from Yahoo Answers
Pull content from Yahoo Answers and keep your visitors engaged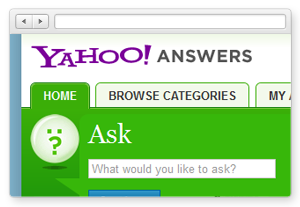 3. Viral Growth with Social Integration
Auto-post question and answer on Facebook and Twitter, when users login using these networks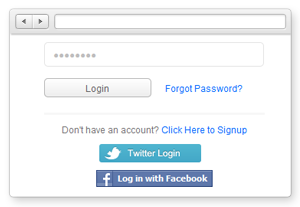 4. Rewards System to encourage participation

A complete point system helps you reward and encourage users to question, answer and comment. Display a leader board and encourage competitiveness !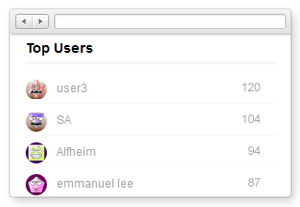 5. In-built Moderation & Spam Tools
Prevent spamming with the help of in-built support for the reCaptcha system on Sign up and question submission.
6. PayPal Payments
Earn money with Your Question & Answer site. Charge users to ask questions, automatically receive payment via PayPal.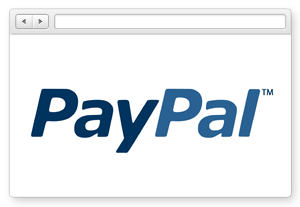 7. User Levels Controls
Control every aspect of WP-Answers. You decide who can question, answer and comment.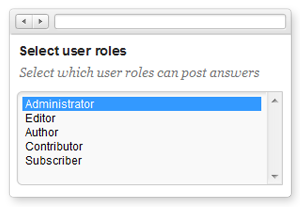 View WP-Answers Demo
Existing WPEka Club members can download this plugin for Free from their membership area.
Check out some of the other plugins / themes from WPEka Club -
1. WPLegalPages – Automated Legal Pages on the fly
Powerful & Simple WP Plugin Easy to install & use WordPress Plugin. Add legal Pages to your website in less than 5 minutes!
Under new EU privacy regulations, websites must make it clear to visitors what information about them is being stored. With this new update, a visitor can be prompted about the privacy policy of your website.
You can inform visitors about the cookies used by the website and the information collected.
17 built in Lawyer approved legal page templates to choose from.
Super easy to install.
Just upload the zip file, fill in your business information to be injected into the pre-made templates
choose which templates out of the library you want to publish, click the button and you have your legal pages up!
Here's a list of all the 17 templates that are included
Terms of use (forced agreement)
Linking policy template
External links policy template
Terms and conditions template
Refund policy template
Affiliate disclosure template
Privacy Policy template
Affiliate agreement template
FB privacy policy template
Earnings Disclaimer template
Antispam template
Double dart cookie template
Disclaimer template
FTC statement template
Medical disclaimer template
Testimonials disclosure template
Amazon affiliate template
2. WordPress E-Commerce Affiliate Plugin
 Features:
Manage Unlimited Affiliates.
Manage your advertisement / affiliate collateral and banners
Manage Payouts – Bulk or Individual Payouts, Track & View Payment History
Seamless Integration – Easy to install and blends with website look and feel.
Exhaustive Reporting – Tracks every click, referral and commission.
Separate Affiliate Area – Special Affiliate areas to login, manage accounts, view banners, ads and performance.
Affiliate Ad Code – Offer Ads (image/text). Easy to reuse Ad snippets for affiliates
And much more …
Why should You Create an Affiliate Program?
Expand your website visibility with Affiliate Marketing ! No more burning your hard earned money before a sale happens! (You pay a commission ONLY when you earn a sale).
Good for your website ranking in SEO. Affiliates write articles which get indexed by Google boosting your site authority!
Collaborate with other experts and have them promote your products !
 3. WPLocalPlus – Automated Business Directory Plugin for WP
Get more traffic. WP Local Plus is the ultimate automated local business directory plugin which allows you automatically create content packed,business listings, coupon offers and Google Maps integration, and much more, right from within your WordPress blog.
Access to rich,  local business listings to enhance your existing user experience on your blogs or gives you the ability to create new local web directory sites.
No other WordPress plugin does what WP Local plus does.
4. BackUp Breeze – One Click WP Backup Assistant
 Never worry about losing your files again.
Simple Backup & Clone In Seconds. Backup, copy or move WordPress in seconds. No need to start every project from scratch. BackupBreeze Plugin
Comes with one button automatic backups
Works with any version of WordPress, No need to install wordpress for restoration of websites, Great for developers to create easy to use WordPress Snapshots and replicate for development or customization.
5. WPAdcenter – Responsive WP Advertising Management Plugin
Looking for more revenue through ads?
The Complete Advertising Management Plugin for WordPress. Rotate banners or place multiple banners in one Ad-Zone. Automate your income – let Advertisers signup, place their banners & pay with Paypal.
Create unlimited adzones on your website. Preview submitted Ads from Advertisers, Use widgets or shortcodes, Get detailed statistics of Advertisement Performance and Clicks.
6. WPAuctionSoftware – WP Auction Software
Want to run an online auction? WordPress Auction Software Solution Turns any WordPress site into a professional auction website with WP Auction Software plugin
Works with any theme.  Features include auction listing, auction showcase, auction duration, buy it now, reserve price, comments and tons more.
7. ImpactPage Builder – Build Squeeze Pages, Landing Pages and More
Increase conversions with great landing page! ImpactPageBuilder is here to change the myth that all WordPress websites look the same!.Make your pages look radically different.
…. And no, you don't have to actually code an entire theme yourself. Let ImpactPageBuilder take care of it for you.
Get new templates without changing your theme. No more feeling of being boxed with a WordPress theme.
Impact gives you all the tools you need to create dynamic templates for your WordPress Pages & Posts. With our real-time preview, you can watch your templates come to life as you work on them.
8. Survey Funnel – Quiz, Survey, Questionnaire WP Plugin
WP Survey Funnel will enable you to create attention grabbing slide out surveys and quizzes that can be viewed on any computer, tablet, or mobile device. These surveys or quizzes will catch your users attention, and lead them down a high converting sales funnel.
Works with aWeber, GetResponse, iContact, MailChimp and dozens of autoresponder services. Integrate videos, images, affiliate links with surveys. Drag and Drop Questions and Answers in your dashboard. Cookie Settings to hide surveys or quizzes to responded participants.
9. Collage Maker:

If you thought a slider was the only way to showcase your images, think again. You can now create beautiful collages of your products for that instant , one-shot glimpse into your portfolio.
You don't have to be a technical wizard to generate awesome-looking product or image collages. Use CollageMaker to create unique, distinctive visuals to display your portfolio, your team-members, your favorite pictures, just about anything you want to. You are limited only by your imagination !
Key Features:
Set dimensions for your collage like height, width fixed.

Or, be adventurous and let the dimensions be random, see what the plugin can do for you

Shortcode that you can use to embed your collages and display it
No fixed limit on the number of columns. You can set it as required or randomize
Some Examples of Collages created with this Plugin:
10. SEO Breeze:
SEOBreeze is the ultimate SEO plugin that guides you every step of the way, until your WordPress website is fully optimized.You don't have to be a SEO Guru to use SEO Breeze. It doesn't just tell you what is wrong, it tells you how to fix it too ! With its integrated Google Analytics support, in-built Moz integration and keyword analysis, SEO Breeze is a must-have plugin for every site.

Key Features:
Local SEO (Rank high on Google maps local business searches)
Video SEO (Optimize your YouTube or Vimeo videos to make sure it can be found easily)
Automatically optimizes your titles for Google and other search engines

In-depth Page Analysis that tells you exactly what is wrong and how to fix it

11. ChimeraMapMe
Users love to find things on Map.
Similar to the way you  pin stuff on the big map on your wall. Need a plugin that can help make your site come alive. ChimeraMapMe  Plugin does exactly that! With ChimeraMapMe you have the world geography in your pocket Visitors on your site will love searching maps.
Premium WordPress Themes
1. CTR Theme Plus:

Get those extra clicks and make extra revenue.
Best Selling and highly popular CTR Theme Plus (For WordPress) makes it easy to build informational websites monetized with AdSense that get awesome click-through rates (CTR).
Get one of the best Click Through Rates on Adsense with CTRTheme Plus. Works with Google Adsense or any other advertising network.
CTR Theme Plus makes it simple to turn almost any niche into a winner in just a few seconds.
2. AppPress:
Create WordPress Website within 15 mins without coding or design skills!
You don't need to be a pro to build a website.
Customize this Responsive theme to create the perfect blog, affiliate, product, or service site.
3. Decisive:
You need a website that hits the target.
Decisive is a slick web 2.0 Business WordPress Theme on the Chimera Themes Framework.
4. ChimeraShop:
Want to sell online ?
Easily setup your online shop using our Chimerashop WordPress Theme. Get free theme setup and access to store front customization services & Many more……
5. Captivate:

Captivate your audience with this premium photography theme.
Many more All Purpose Professional WordPress Themes available. Checkout all themes here >> View all themes
With many plugins and themes being added continuously…
Who is deal for?
Anyone with a WordPress site who wants to enhance their site
Anyone who develops sites for end customers
Newbies to WordPress who want to quickly learn WordPress via video tutorials
Ready to grab this yearly membership to WPEka club for just $47 ($22 for DealClub) today?
Existing WPEka Club Members –
Its time to Celebrate! You get this Plugin for free!
Log in with your membership details and download this Plugin.
4 Easy Steps to Buy this Deal:
Enter your Name, Email (you don't need to do this if you are logged in)
Click 'Buy Now' button below.
You will be redirected to the payment page.
You will get an email with the instructions to download your purchase.
That's it!
If you face any issues while buying this deal, please send a mail to support@dealfuel.com